IMAGINARIES
AN ENCOUNTER
IN TIME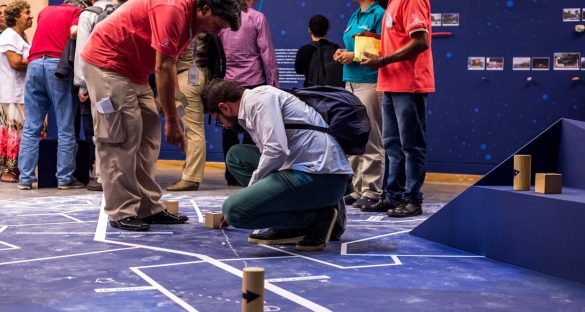 Life in peace
Imaginaries
Imaginaries, an encounter in time performances the winning proposals of the " Life in peace Imaginaries" contest opened by the Museum in early 2016.
In this exhibition, the life in peace imaginary of Medellin citizens are presented, which question the linearity of time and show tensions between past, present and future; in the act of imagining, time becomes a spiral where our memories, experiences and expectations are mixed, and dreams and realities are merged.
Imaginaries, an encounter in time is the result of memories participative construction, developed in the creation-reflection laboratories and the public call for stimuli proposed by House of Memory Museum.
Representations
that shape the reality
Around these peace imaginaries the needs are shaping: daily practices can be built, citizen participation methods and State strategies to overcome conflict can be emerged.
The imaginaries are the individual and collective representations that shape the reality interpretations, relationships between people, and between these and their territories. They materialize according to historical, social and cultural conditions and time. That is why the imaginary have a close relationship with memory because they reaffirm, de-construct or transform, according to the footprints, images and referents of the past and the present.