MEDELLÍN
EMBRACES ITS HISTORY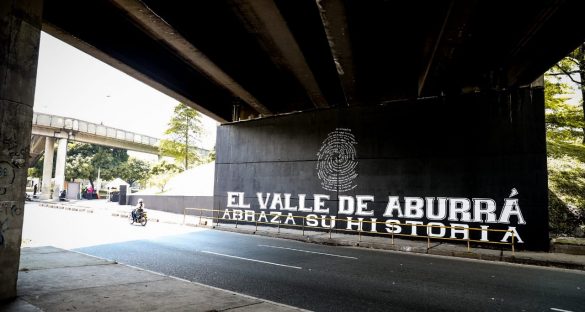 Medellín embraces its history is an initiative that is born out of deep reflection on the recent and painful past the city experienced, and the reasons why this capital has been able to pick itself back up after its darkest hours.
Memory and legality are two words that preside over this partnership, led by the Medellín Mayor's Office and accompanied by important private and institutional allies and its citizens. In 1991, we were the most violent city in the world, and narcoterrorism took so much away from us, but we will not forget. Today, we want to pay tribute to the heroes and victims of a painful time and give them a place in a story where their voices have been rarely heard. Different urban, symbolic, educational, artistic and communications activities are tools of this interactive strategy.
The demolition of the Mónaco Building is a turning point in our history. At the same time, it is the first memorial in honor of the victims and heroes who will occupy this place, where their real names will be the valuable protagonists of this city.
Actions of Medellín embraces its history:
Construction of the Inflexión Memorial Park in tribute to the victims and heroes.
Memory Tour.
Expansion of Casa de la Memoria Museum with a permanent exhibition on drug trafficking.
Production of the Sueños de Memoria (Dreams of Memory) documentary.
Platform www.medellinabrazasuhistoria.com that hosts the whole story of the investigation; the events; the facts; a place to hear the story of each hero, victim and person affected by narcoterrorism; educational videos; interviews with 45 important figures of the time, family members and victims; and videos of collective imaginary workshops with citizens.
Creation of educational work with public and private schools for classes on memory.
Short films that will show the work of the city's cultural collectives.
Work with the city's artists to generate reflection, discussion and narrative.
Tranvía de la Memoria (Memory Streetcar).
Creation of an Education Fund with private companies and Medellín Mayor's Office to support young people at risk and provide a better future.