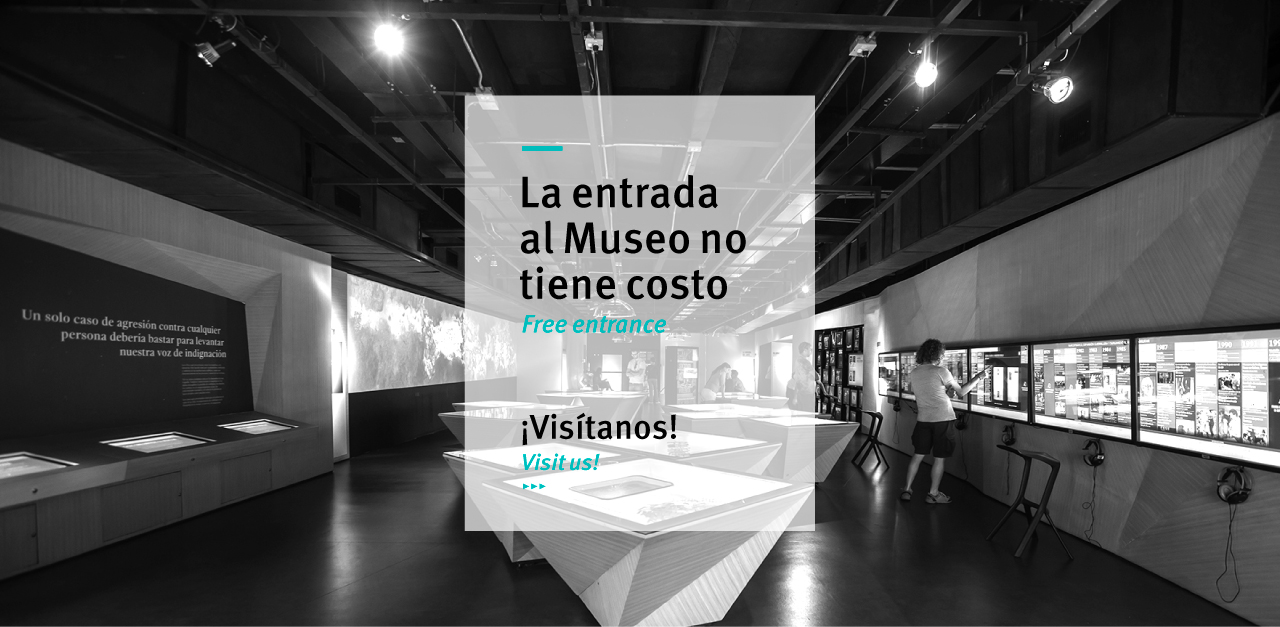 Hours
Closed Mondays *
Tuesday – Thursday
9:00 a.m. – 6:00 p.m.
Saturday, Sunday and Holidays
10:00 a.m. – 4:00 p.m.
*If there is a holiday on Monday, Museum will close on Tuesday.

English
guide tours

Audioguide
App
Smartphone Iphone o Android
You can download our audioguide app for the central hall Medellín: memories of violence and resistance (Long term exhibition).
Available Iphone or Android.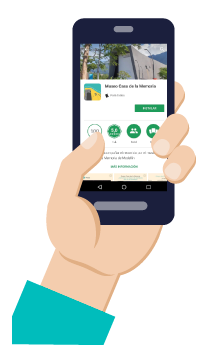 Getting
here
Location
Calle 51 #36-66 Parque Bicentenario
By Tram: The nearest station is Bicentenario, and is two blocks away by walk (North)
By Metro: The nearest station is San Antonio, take the tram to Station Bicentenario.
By bus: In front of mall Exito San Antonio on the Avenida Oriental, take the Caicedo bus routes: 093, 094, 095. Stop outside Parque Bicentenario.
Guided
Tour
We offer the option to make a visit for the samples in the room in the company of pedagogical mediators, which will allow a specialized tour with a greater level of thematic depth.
To request a guided tour you must take into account:
The visit must be scheduled from Monday to Friday with MINIMUM three weeks  in advance
* The request for the visit must be made from Monday to Friday, but guided tours are made from only from Tuesday to Saturday.
Guided tours are two hours duration.
It is necessary to choose one of the rooms that you want to visit, it is not possible to visit the whole Museum under this modality
The visit must have a responsible companion.
40 people are the maximum number of attendees.
This FORMAT must be completed and sent with all attenders in the Excel (aneexed), without this will not complete the reservation process.
Once you have completed the form and sent the request you will receive an email confirming the availability of the space and the necessary adjustments of the coordination of the visit.
Once you have completed the form and sent the request, you will receive a notification email with the registration of the visit.
The cancellation of the visit is made three days in advance via mail to visitasmcm@gmail.com
We recommend you to know the exhibitions in the room before scheduling your visit (Check them here)