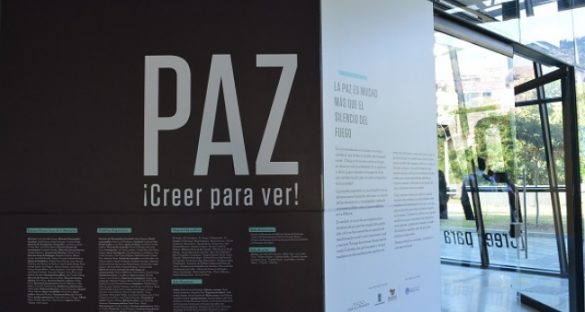 Peace is much more than the silence of fire. It is materialized in concrete and daily actions that give a real meaning to the social space. It draws a common horizon in which are combined not only the will of a government or the armed groups outside the law, but also those of each society member.
This exhibition is an invitation to join efforts for peace, to understand the real dimensions and complexities of a political process like the one held in Havana. It is also a journey through experiences and peace initiatives that have emerged from the civilians and have become examples of social transformation at the community, local and national levels.
It includes the peace processes that Colombia has experienced, those that failed and those that resulted in demobilizations, which are now seen with enthusiasm, because they demonstrate that a peace process can be carried out successfully, that political and social spaces can be created to different sectors and visions. It includes international conflict and reconciliation experiences, to extract learning applicable to our context and relativize the idea of the Colombian case as an isolated one.
We all have much to resolve and contribute from everyday life and citizenship, proffering to peace materialization, so those conditions that led to the war do not recur. Ending the conflict with an armed group is an important step, as important as generating cultural and social conditions of inclusion and equity, on which we all have commitments.