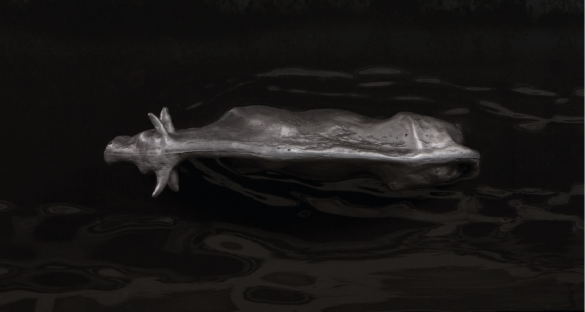 Art and
achive
Museo Casa de la Memoria will be hosting part of the latest works by artist Luis Fernando Pelaez, under the name Noche del Tiempo [Night of Time].
The works allude to themes that run through the reflections of the museum: uprooting, memory, home. This way, the objects that make up the exhibition will serve as a bridge, so that viewers may bring back their personal memories, while asking questions about themselves and their relationship with others.
For the artist, "although the night is quite dark, it's in those shadowed areas  where I pursue other aspects of memory", and that is why he has decided to give the compilation of works the name Noche del tiempo.
According to the team of curators of Museo Casa de la Memoria,  "Pelaez's work allows everyone access to it through personal memory and experiences." The exhibition will be a space to question ourselves in relation to others and with others, through objects that set in motion presence/absence, collective understanding and personal memories."
Luis Fernando
Peláez
Luis Fernando Pelaez was born in Jerico. He is an artist and an architect. His work, characterized by reflecting on issues of human memory and time, has been displayed in important international events, including the Biennale in Vancouver (Canada) 2014, the Sixth Biennial of Architecture and the XXV Biennial of Sao Paulo both set in Sao Paulo (Brazil), ARCO 2005 (Madrid, Spain). In addition, his work has visited galleries in Germany, France, Portugal, Spain, Uruguay, Peru, Cuba, among other countries. He has received awards in events such as the National Salon of Colombian Artists (1987), the V Biennial of Graphic Arts (1986).
"I'm interested in all periods in art, music and architecture. Everything is yet to be said and I've traveled far to arrive at the same place," concludes Luis Fernando Pelaez.
To know more about his work visit: http://www.artedos.com/luis-fernando-pelaez
Documentation Center
and Art Gallery
The Centro de Recursos para la Activación de la Memoria (CRAM)* offers visitors two types of experiences: the research of bibliographic material related to the topics of the museum, and the generation of reflections through artistic proposals that manage to connect with a constantly adapting environment. The idea is to enable dialog between the art and the archives.
Therefore, Noche del Tiempo will have a space for research in which visitors will have access to bibliographic material about the artist, so that they may broaden their knowledge about his work and reinterpret what they have already seen in the tour.
Regarding the experience of having the exhibit on a place surrounded by books, Pelaez says: "in this place, we have worked to ensure that the work behaves in a particular way. Establishing its relationship with the space, where we have not only books and lights, but where we create shadows in which it inhabits a different area."
And although part of the mission of a work of art is to generate some reflections "I think it is the public that completes these suggestions. I suggest then for you to join us on this journey. I believe that the work has the duty to defend itself alone, but if it is well received, much better," says the artist.