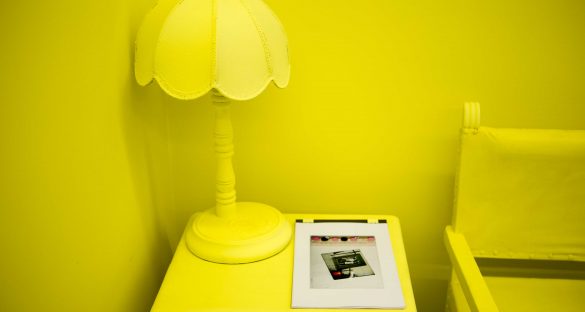 Images return from memories and converge as calculated words do, meanwhile courage rises to share present feelings in a collective way, to find new outlooks and realities. Every family album that has been made, is unavoidable sign of the sudden absence of their loved ones, accounts of their intimate experiences, that combines claims and a call for civil resistance against any type of disappearance, while truth seems always unreachable. These albums remark the presence of the missing ones, and the anonymous number they represent in reports. Each woman represents a bravery act, enduring her search and trace among her social identity, the strength to find themselves, to born again.
Dis-appearances, is the experience of what they felt, lived, and was revealed through photography and object, is the collective voice.  It´s the memories restoration through images, for a new national history. Life pieces are weave and claiming before a country the truth and justice endurance as pillars in society.
The exhibition proposes a visual family story. Gather pain and collective battle. Women together in a civil resistance act, to confront grieve, pursue the search, and keep fighting through this elements that represents identity and strength, in a journey back in time reflected in photographs.
The visual cease to be material, and focus in the story, in the human being. From the picture, in the interpretation of the absence, through a photograph intervention, each one narrates, named, tell, and gives a voice to a body that no longer exists; revives the essence of a missing person to be printed in pages for national history, which in turn engage the family in the deepest level, as a first step for restoration of the social fabric.